Volunteer with The Inn of The Good Shepherd
Every month, over 450 volunteers find a place in their schedule and a place in their heart to volunteer at The Inn. Whether it's preparing a meal, helping to package or sort food, guiding clients or helping at a fundraiser – it's a chance to reach out to the community and touch lives!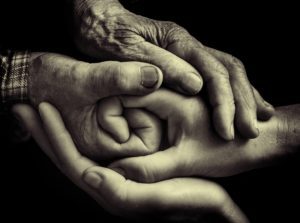 If you have a bit of time available and would like to volunteer, consider these opportunities:
Fundraising & Special Event Volunteers
We can always use an extra set of hands when organizing fundraisers and events.  If you

are creative and

have a flexible schedule, this would be a perfect fit for you!
Food Bank Guides
Guides work one morning a week from 9:15am – 12:00pm; assisting clients in making food choices and recording 'points' spent as they select food.
Sewing skills needed
We have on hand a number of donated winter coats that need minor repairs and zippers replaced.  A few minutes of sewing can help keep someone warm this winter.
Are you interested in helping others in our community?  At The Inn you can find rewarding volunteer roles suited for the time you have to give.  Currently we are looking for:
Fundraising and Special Event Volunteers! (if you are creative and a hard worker you will fit in here! )
Soup Kitchen Teams (come together with your church, team or family, create and serve a meal to those in need in our community!)
Food bank Registrars (this individuals greets clients and prepares their paper work for using the Food bank).
Food bank Guides (this individual works with the client in selecting foods)
Food sorter (this individual sorts food donations and repackages them for distribution)
Community drivers (this individual picks up food and other donations for The Inn)
Genesis (this individual helps to sort clothing and other household donations as well as assist in the operations of the program)
If you or your group are interested in any of these roles please click the link above and submit an application.  If you have any questions or require further assistance, contact Lynn (ext. 310) at The Inn between 9 a.m. – 4 p.m., Monday – Friday.
We Are Thankful to All our Volunteers

The Inn would not be able to continue providing the level of compassion and care without the help of our dedicated volunteers.
Years of Service Milestones
Carole Arenson
Ray Astolfi
Chelsea Cooper
Marg Davey
Jim Hutching
Sally Jenkins
Carolyne Lane
Joanne McRae
Jan Neal-Stewart
Sue Pickard
Juanita Pike
Tonya Rose
Ashvin Thakkar
Melanie Wood
Mary Blenkhorn
Rose Chalmers
Rose Crowell
Pauline Deelstra
Doug Gilbert
Emily Jose
Fatima Mammoliti
Gloria Martell
Doug Martell
Pauline Murray
Maggie Rochon
Bob Rochon
Bill Schenk
Cathy Veness
Dianne Gilbert
Norm Lamoureux
Lynda Lewis
Dave Marshall
Jake Nienhuis
Nancy Peddigrew
Bonnie Arbour
Lynn Davidson
Bev Gartley
Anna Jenniskens
Trevor Jordan
John Timar